Payment methods lavenderanna.ro
A variety of payment options, depending on your preferences:
1. Payment on delivery
If you select the option 'Payment on delivery', at the moment of receiving the parcel you must give the courier the amount related to the ordered products
It is best for the day of receiving the parcel to have you the calculated amount you have to pay for the order.
If you select the option 'Payment on delivery' the delivery costs will be included in the price, as follows: BY COURIER : 15.00 lei
2. PAYMENT BY BANK TRANSFER
In the bank account IBAN RO92BTRLRONCRT0488247501 opened at Banca Transilvania – Galati Branch on the name of S.C. Lavender Anna SRL. After submission, for efficient and fast communication you can send us the bank slip or receipt to the e-mail address: office@lavenderanna.ro;
3. PAYMENT BY THE BANK CARD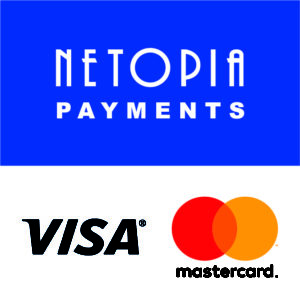 The online payment can be made with the personal or company card, under full security conditions. The cards accepted for payment are those issued under the VISA (Classic and Electron) and MASTERCARD (including Maestro, if they have VV2 / CVC2) codes. No additional commission is charged for transactions. To ensure the security of transactions, cerasus.ro uses the MobilPay platform.
After submitting the order, you will be directed to the Netopia MobilePay page for entering the card data. You can stay worry free, we will never ask for your PIN!
If the card is associated with an account in a currency other than RON, the transactions are carried out in lei, at the exchange rate of the issuing bank for the respective card.
Card data processing is done exclusively through the MobilPay payment platform, lavenderanna.ro does not request or store any details regarding your card.
If you have any questions, you can contact us from Monday to Friday, between 09.00 – 17.00 on the phone number 0755 133 397 or by email, at office@lavenderanna.ro
Any order placed on our site must be confirmed by telephone and email by you before being processed.
No bank information is recorded as it is transmitted directly to the payment processor through an encrypted and secure connection.